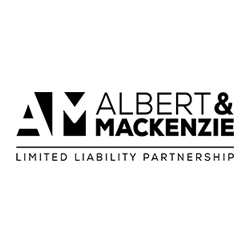 Defense Attorney - Workers' Compensation
Encino, CA
401K / Retirement plan, Disability Insurance, Vision Insurance, Life Insurance, Health Insurance
***ONLY APPLY IF YOU HAVE PRIOR WORKERS' COMPENSATION EXPERIENCE***

We now have immediate openings at multiple offices for Workers' Compensation Defense Attorneys.

Qualified candidates have an excellent opportunity to join an established and growing California Workers' Compensation Defense Firm.

Notable information:
• We offer a competitive salary
• 12 locations in California
• Named one of the Best Places to Work in greater Los Angeles, Orange County, and Sacramento

Additional benefits:
• Flexible Spending Plan to include Dependent Care and Health Care plans
• Ancillary benefits such as Accident and Critical Illness
• Voluntary dental and additional life coverage
• Employer-sponsored Insurance including Life, ADD&D, Short and Long Term Disability

Albert and Mackenzie encourages education and has excellent training and mentoring programs to help lead you to succeed. The Albert and Mackenzie Executive, Management, IT, and Support teams work together to assure the firm's success in the industry.
• Juris Doctor (JD) degree
• 2 plus years of Workers' Compensation experience
• Highly motivated, results-driven
• High energy
• Sense of urgency
• Strong attention to detail
• Outstanding customer service
• Client-focused, with the ability to deliver results
• Researching and analyzing the law on complex issues.
• Writing and arguing motions.
• Handling cases from inception to trial, including deposition of clients.
• Appearing in a court of law or other judicial tribunal on behalf of the firm's clients.
• Negotiating with outside parties on legal disputes, including settlement conferences.
• Performing due diligence in legal matters.
• Excellent written and verbal communication skills.
• Ability to juggle multiple tasks efficiently with little supervision.
• General business hours are Monday-Friday, 8:30am-5pm.
• Role will require 40+ hours work per week as required.

We are an Equal Opportunity Employer.

15782